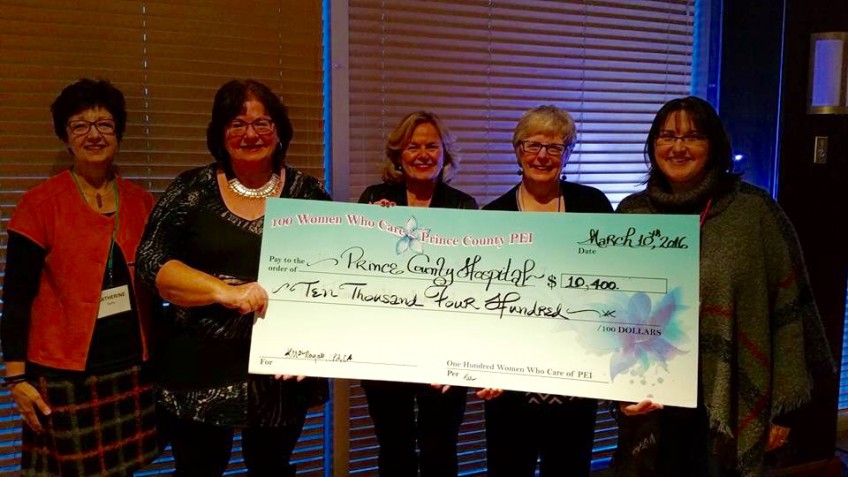 Winning Charity Receives $10,400
The winning charity, receiving a whopping $10,400 was the Prince County Hospital Auxiliary! Congratulations to Auxiliary president, Susan Cameron for a great presentation.
The competition was intense with wonderful presentations from the Island Pregnancy Support Centre and the Cat Action Team. A second vote was needed to break a tie.
Presenting the cheque to PCH Auxiliary president, Susan Cameron (second from the left) are the members of the organizing committee: Katherine Kelly (chapter founder); Elizabeth Noonan, Marie Salamoun-Dunne (co-founder) and Krista MacDougall.
Some photos from our meeting: